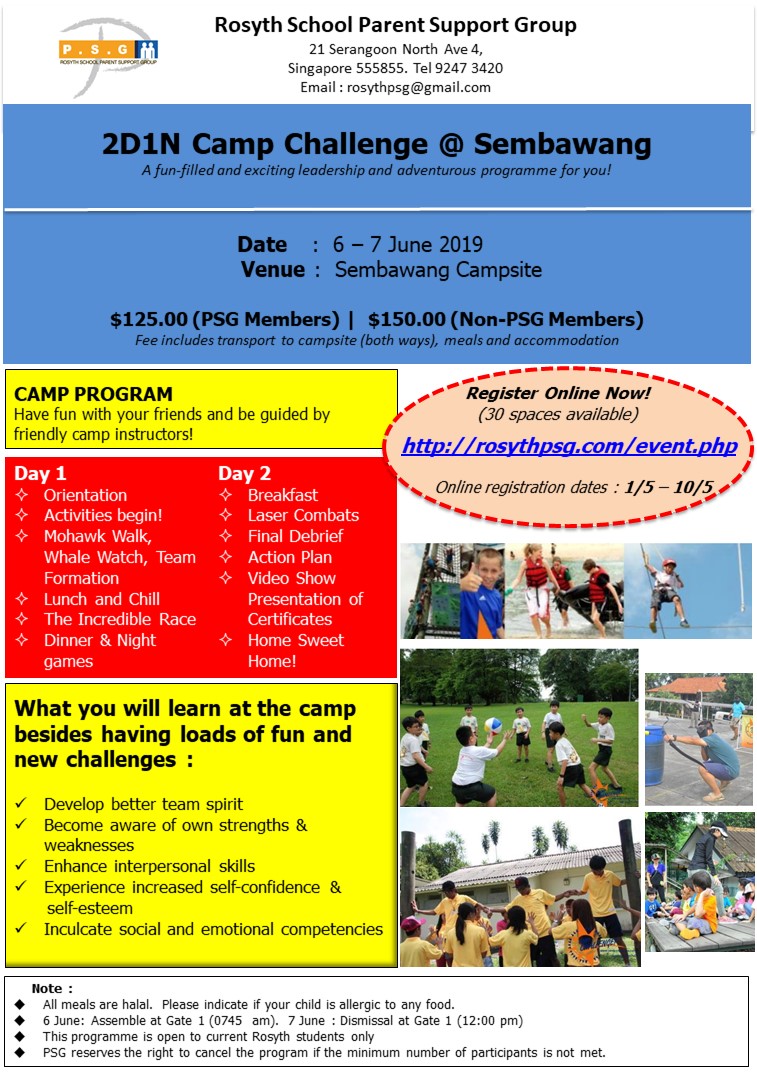 Only a few place left. If we are unable to allocate a place for your registration, we will refund you the payment. Thank you
June holiday programme for Rosyth students.
Join our exciting 2D/1N Camp Challenge. Experience the action-packed activities that are design to simulate the challenges in life .
PSG Member $125 per student
Non Member $150 per student
6 Jun 2019 8am to 7 June 2019 12pm
6 Jun 2019 - 8am Report to school ISH
7 Jun 2019 - 12pm Children to arrive back at school
Terms and Conditions
1. First come first serve basis as limited slots.
2. PSG shall not be in any way liable for any personal injury, loss or damage.
3. No cancellation or refund is allowed upon payment.
4. Only students of Rosyth school and their family members can attend this program.
5. I have read and accept the Terms & Conditions above and by submitting this form, participant provide explicit consent for Rosyth School PSG in collecting, using, disclosing and processing of participant's personal data. I hereby agree to recieving emails relating to this program.